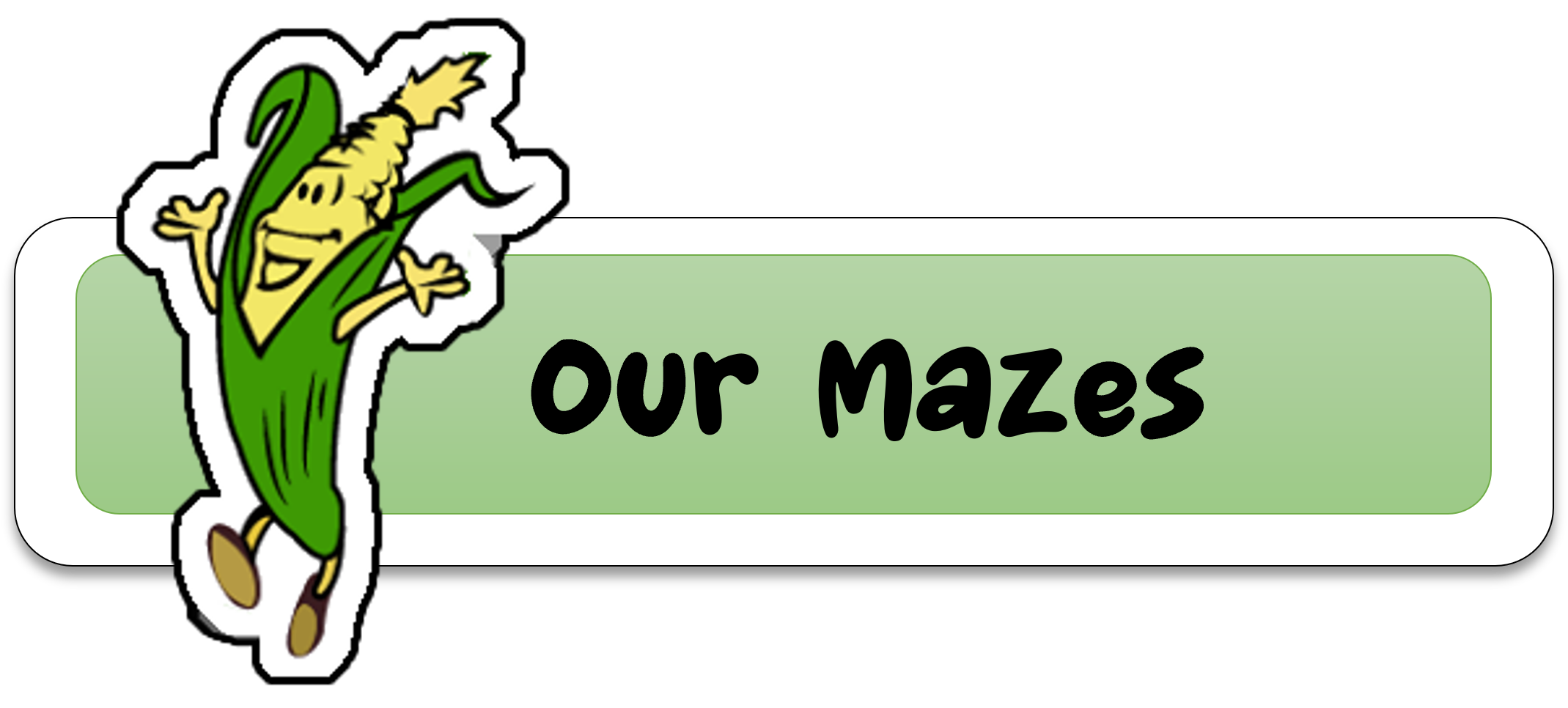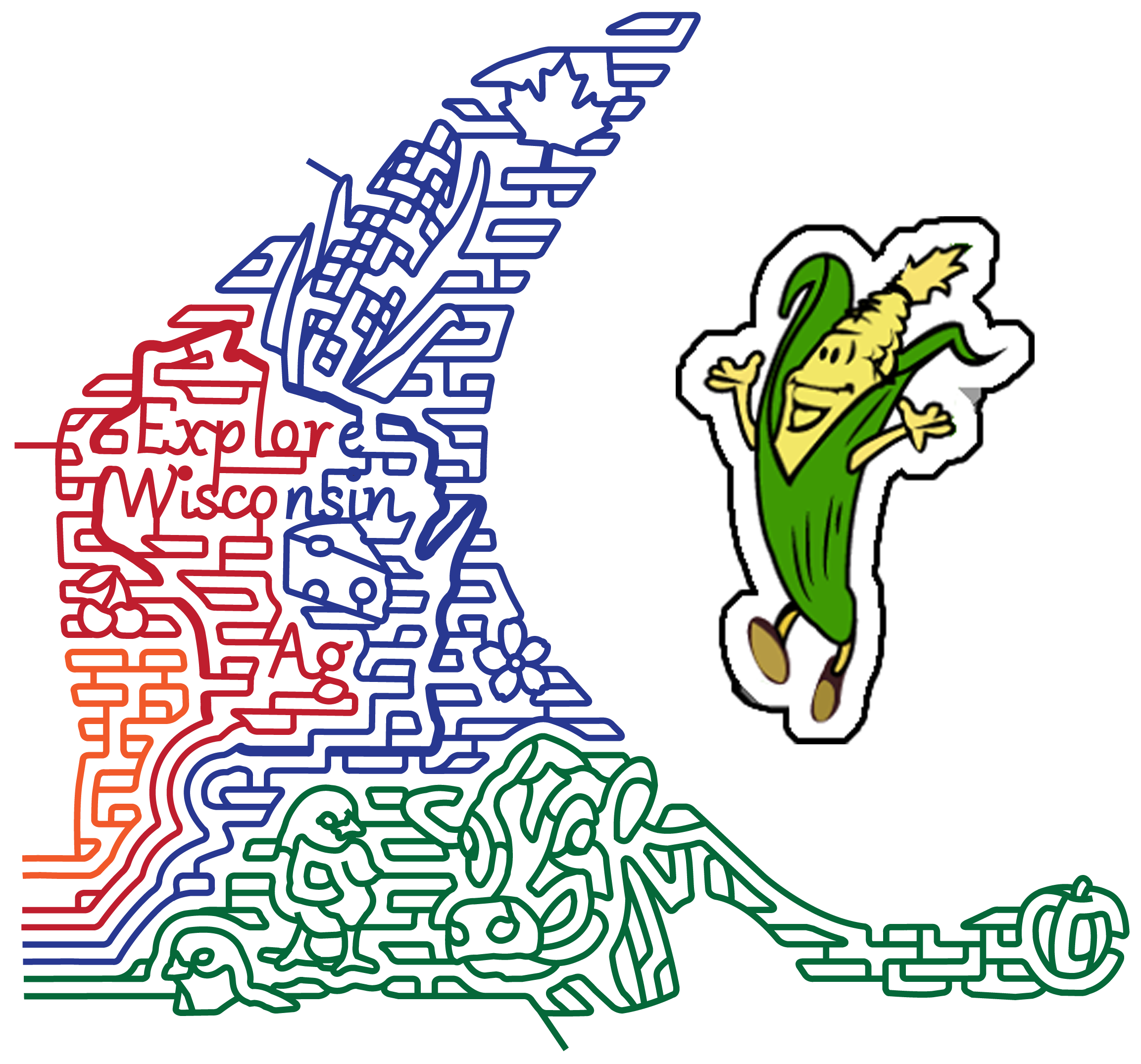 4 Mazes in 1!
Our Corn Maze features four separate mazes for the price of one!  Each maze varies in length and difficulty, while providing entertainment for all ages!
Checkpoint Sponsor Rewards: The Blue (2.6 miles) and Green (2 miles) Mazes offer special area discounts.  Each checkpoint is sponsored by a local business, which offers a discount to maze participants.  By locating the checkpoint, you will receive the associated discount.  Find all 14 checkpoints for maximum reward (and enjoyment)!
Farm Scene Investigation:   The

Red (1.2 miles)

Maze beckons participants to solve a mystery!  By locating the checkpoints, super sleuths can solve the who-done-it mystery through the process of elimination.  Are you up for the challenge? 
Who Ate Farmer Joe's Pie?!:  The Orange (0.3 miles) Maze features a tactile experience for our littles (suggested age 3-7).  We welcome our junior sleuths to help us find who ate Farmer Joe's pie!
This Year's Partner
This year, our corn maze design features Wisconsin, Americas Agricultural Tourism Designation, in partnership with the Wisconsin Agricultural Tourism Association (WATA).

Extended days & hours for 2023
Monday 10/30 2-6pm
Tues 10/31 2-6pm
Wed – Thurs  Friday, 2-5pm
Sat & Sunday 11-6pm
Last day is Sunday Nov 5
Cops in the Corn Saturday 11/4
Ages 4 and under: FREE!
Ages 5+: $13.00
Tickets can be purchased on site. We will continue to honor any tickets purchased online through Nov 5"
Ages 4 and under: FREE!
Ages 5+: $13.00
Ticket Prices


(Includes the Maze and Fun Park!)
Tickets Are Purchased on site only!
Receive this discounts by finding our maze checkpoints!