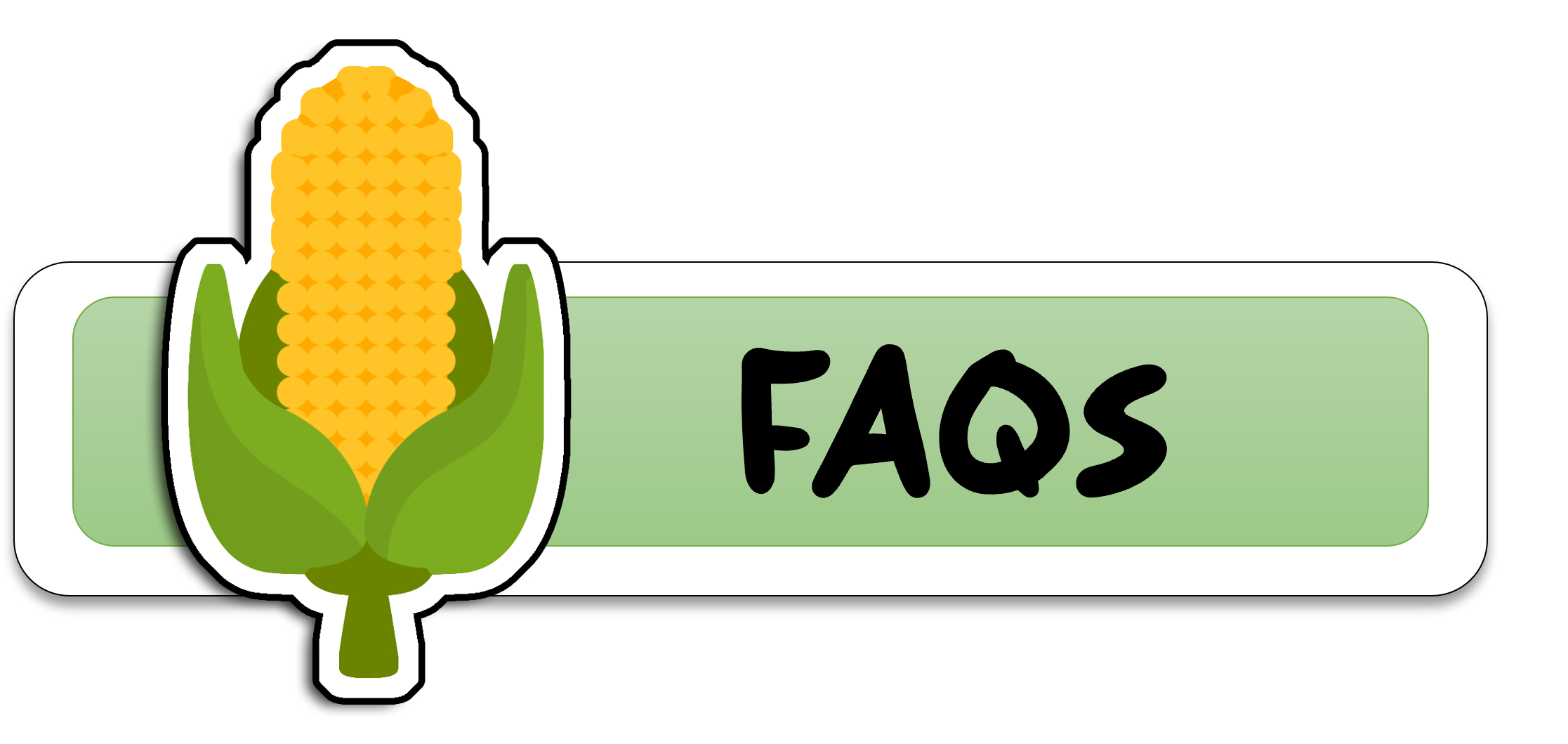 What are the days and hours of operation?
We are open Wedneday – Sunday, and closed on Mondays and Tuesdays.  Our hours of operation are:
Wed – Friday: 2p.m. – 6p.m.
Sat & Sun: 11a.m. – 6p.m.
Where is the maze located?
We are located on Highway 16 in West Salem, Wisconsin.  Our address is:
W4704 Highway 16
West Salem, WI 54669
How do I purchase tickets?
Tickets can be purchased at the Hidden Trails Corn Maze from the ticket booth.  We accept cash, credit, or debit card.  Tickets can also be purchased in advance online here.  (You are not required to purchase tickets in advance, we offer this service as a convenience.)
Ticket Prices:
Ages 4 and under: Free!
Ages 5+: $13.00/ticket
(all tickets include the mazes and fun park!)

Does the maze close due to inclement weather?
When weather conditions are too wet, causing the maze to be muddy, we will be closed.  This information can be found by visiting our Facebook page or calling our answering service at (608) 786-2489.
Are the mazes kid-friendly?
We have four mazes that offer every age group the opportunity to have a little fun!
Blue Maze (2.6 miles): this maze has 7 checkpoints which are sponosored by local businesses.  If you find the checkpoint, you are rewarded with a coupon/discount.
Green Maze (2.0 miles): this maze has 7 more checkpoints which are also sponsored by local business.  Go ahead and try to find these coupons/discounts to add to your stash!
Red Maze (1.2 miles): this shorter maze offers super sleuths with the opportunity to solve a who-done-it mystery.  Are you up for the challenge?
Orange Maze (0.3 miles): this children's maze, appropriate for ages 3-7, allows our junior sleuth's the uncover the culprit who ate Farmer Joe's pie!
**Strollers are allowed on the mazes, but keep in mind that the maze paths are bumpy; strollers with tires work best.
Can I pay for the Fun Park only?
Our four mazes and fun park are included with each ticket purchased.  Attractions cannot be purchased separately.
Do you have pumpkins?
We offer a wide range of fall decor to include pumpkins, gourds, squash, hay bales and schocks, mums, and much more.  These items can be purchased through our gift shop.  You do not need to purchase a ticket to buy these items.
Can I bring my pet to the Maze?
Pets of any kind (dogs, cats, birds, hamsters, alligators, cows, pigs – I think you get the idea) are not allowed in the maze. Rest assured we do love animals, but sometimes the volume of people at the maze is enough to stress out any animal.  We want to keep you and everyone at the maze safe.  
You may see us host a special event where animals are allowed to participate – this would be the only opportunity to bring them. 
Is smoking allowed in the maze?
No smoking or alcohol is allowed in the maze at any time,
What should I wear?
Dress for the maze like you would for any other outdoor activity. Make sure you have a sweatshirt on cool days or a rain jacket if the forecast dictates. There is not any shade in the maze, so it's a good idea to wear a hat on sunny days. Remember that you will be in a cornfield and even though the trails are compact, your footwear will get dirty. Depending on your walking pace and the size of your group you could be in the maze for a couple of hours. Also, don't forget the sunscreen!
Extended days & hours for 2023
Monday 10/30 2-6pm
Tues 10/31 2-6pm
Wed – Thurs  Friday, 2-5pm
Sat & Sunday 11-6pm
Last day is Sunday Nov 5
Cops in the Corn Saturday 11/4
Ages 4 and under: FREE!
Ages 5+: $13.00
Tickets can be purchased on site. We will continue to honor any tickets purchased online through Nov 5"
Ages 4 and under: FREE!
Ages 5+: $13.00
Ticket Prices


(Includes the Maze and Fun Park!)
Tickets Are Purchased on site only!